To view your event's NFT collection on OpenSea - navigate to www.opensea.io
Here you can see a top search bar, simply paste in your smart contract address & wait for the dropdown menu to show.

You'll then see a 'Collections' section which will showcase a 'GET Protocol Event X'
Click on this to navigate to your NFT collection.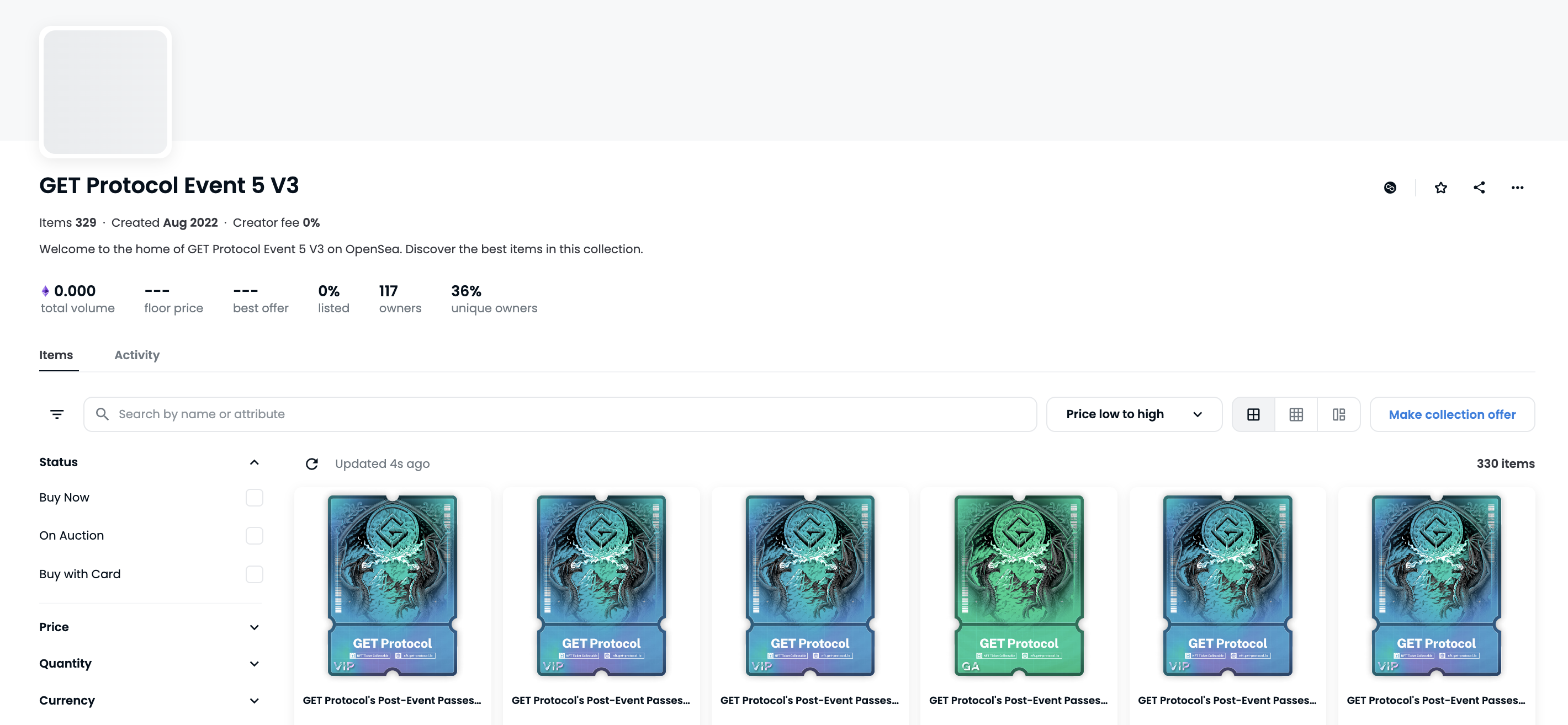 You'll then see all your NFT Tickets from the event, displayed with their artwork.
Navigating to a specific NFT Ticket on OpenSea
Wondering how your event attendees can easily navigate to see their NFT Ticket on OpenSea?
The simplest route is through recommending the Rainbow mobile wallet for NFT storage.
From Rainbow, an attendee can view their NFT & when clicking on the NFT, Rainbow will display a button that says: 'View on OpenSea'. When pressed this takes the user directly to their NFT on OpenSea.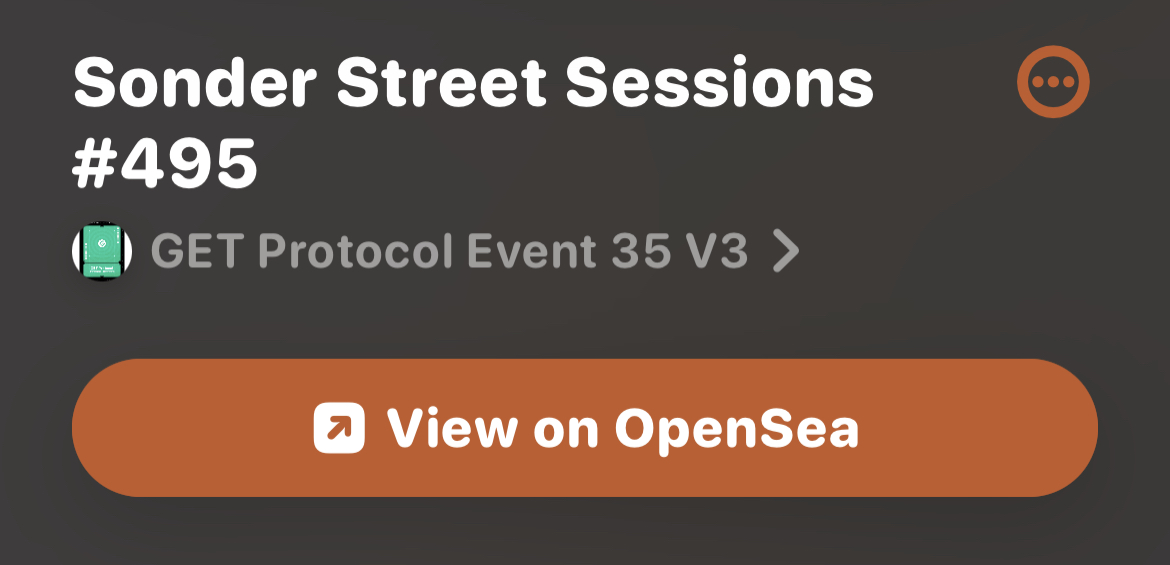 Custom OpenSea Collection Details
You may notice that the name, banner & description of your OpenSea collection is set to a default GET Protocol standard. This is due to the nature of OpenSea's collection creation process.
If you would like your OS event collection details customised with artwork & text:
Please email: colby@get-protocol.io with artwork & text descriptions along with the smart contract address for your event & we will customise the collection for you.
That's it for viewing your event's NFTs on OpenSea. Head back to the main guide for further guidance.