As you may be aware, any ticket that you issue for your event is created in the background as an NFT by GET Protocol.
This creationary process is deliberately kept hidden behind the scenes so that issuing tickets & servicing your event is incredibly user friendly & puts the attendee experience first.
With that being said, it is becoming more important than ever for artists, event organisers and event partners to connect with true fans that attend events.
NFTs offer completely new avenues for achieving this objective through digital experiences & collectible moments, so learning how to use your NFT Tickets can provide a lot of benefits to your event.

An Introduction to NFTs & Blockchains
Firstly, before we get to the exciting part of using your NFT Tickets, it's good to understand a little bit about the fundamentals of NFTs, such as how they are created & what they truly represent.
To dive into an introduction on NFTs & Blockchain, visit:
An Introduction to NFTs & Blockchains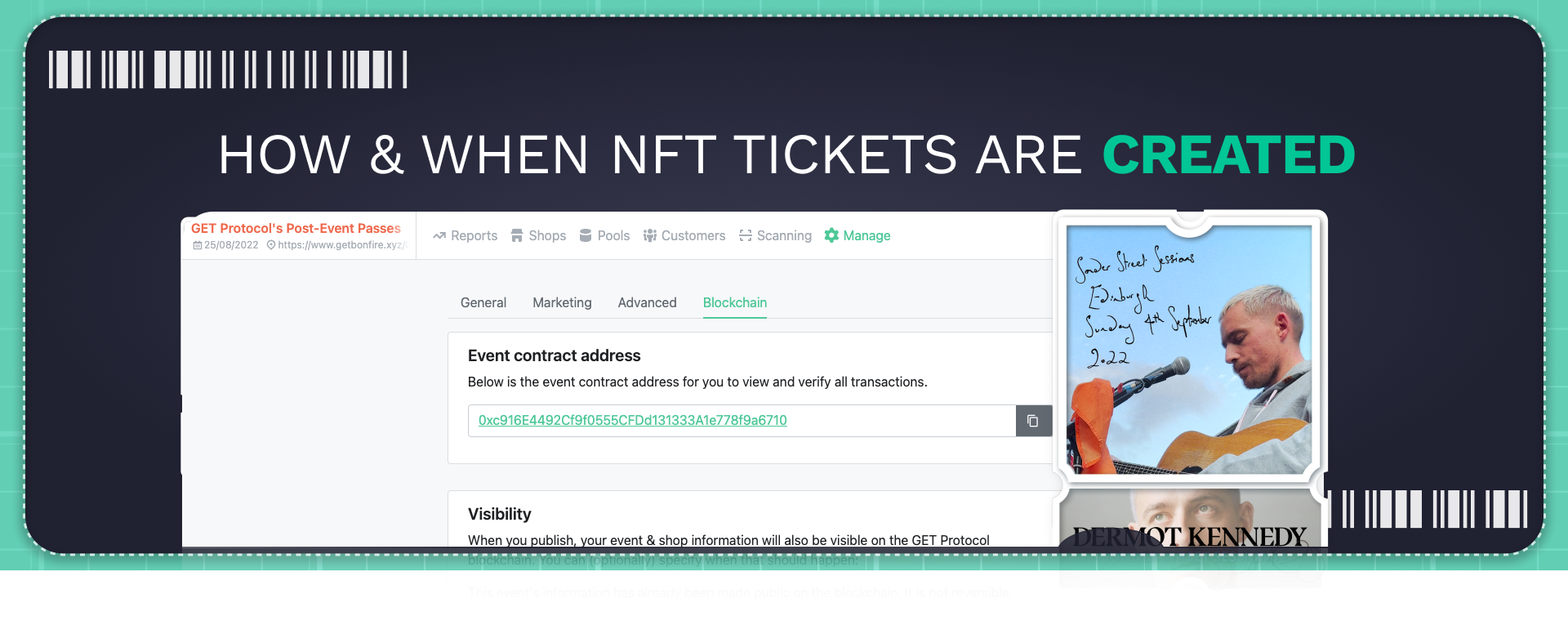 How & When NFT Tickets Are Created
Now that you're in the mindset of what an NFT is & where they are stored, what about how NFT Tickets are created & at what moment in your event's lifecycle are they created?
This is a big piece of the jigsaw puzzle so lets take a look shall we?
Read our guidance here:
How & When NFT Tickets are Created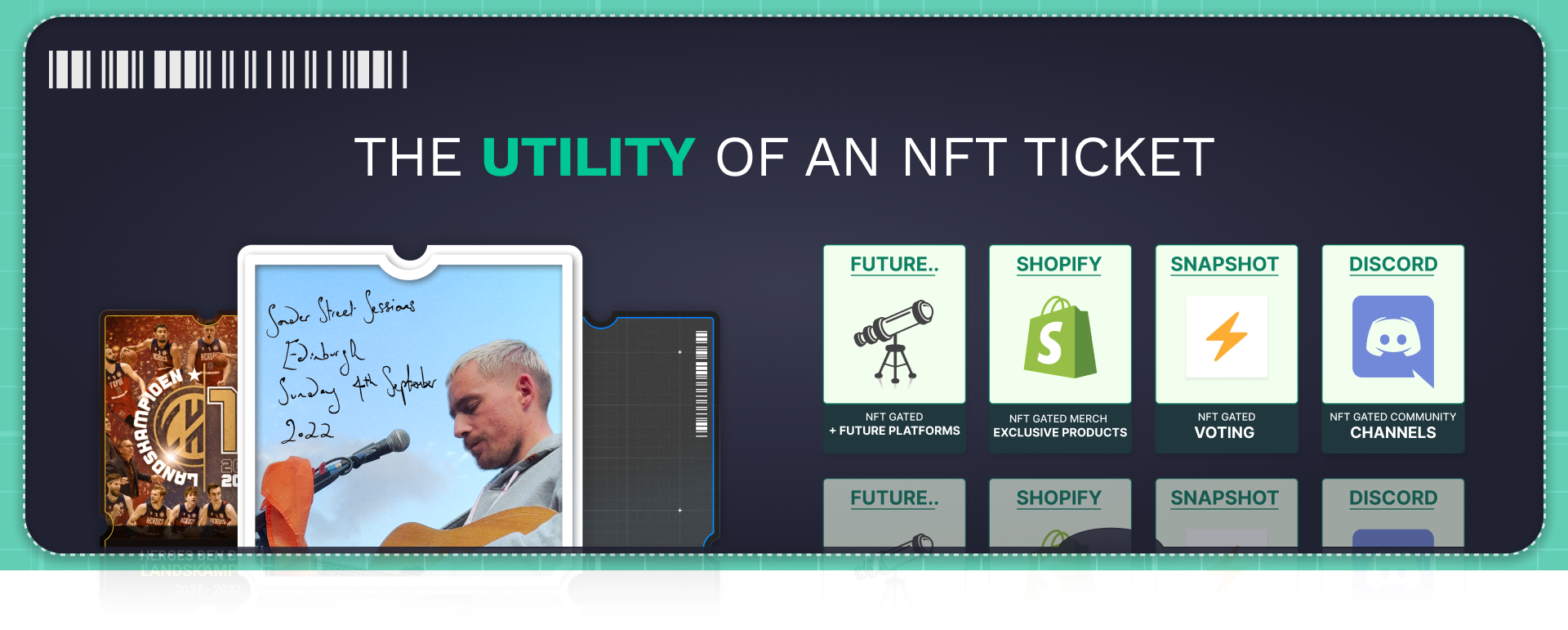 The Utility of an NFT Ticket: Collectibles, Access & Community Building
So now that you know how & when NFT Tickets are created, you may be wondering what can the NFT provide for your event?
There's three main areas that an NFT Ticket can cover outside of its traditional ticketing capabilities:
Collectibles which further your event's storytelling & capture sentimental moments.
Access tools to guarantee only NFT Ticket holders get entry into digital experiences.
Community building tools, where every person that holds one of your NFT Tickets gets access to community channels & content.
The easiest way of imagining an NFT is through the art that is tied to it, which we refer to as the 'Collectible'. Here's an example of one from Dermot Kennedy's Street Session in Edinburgh: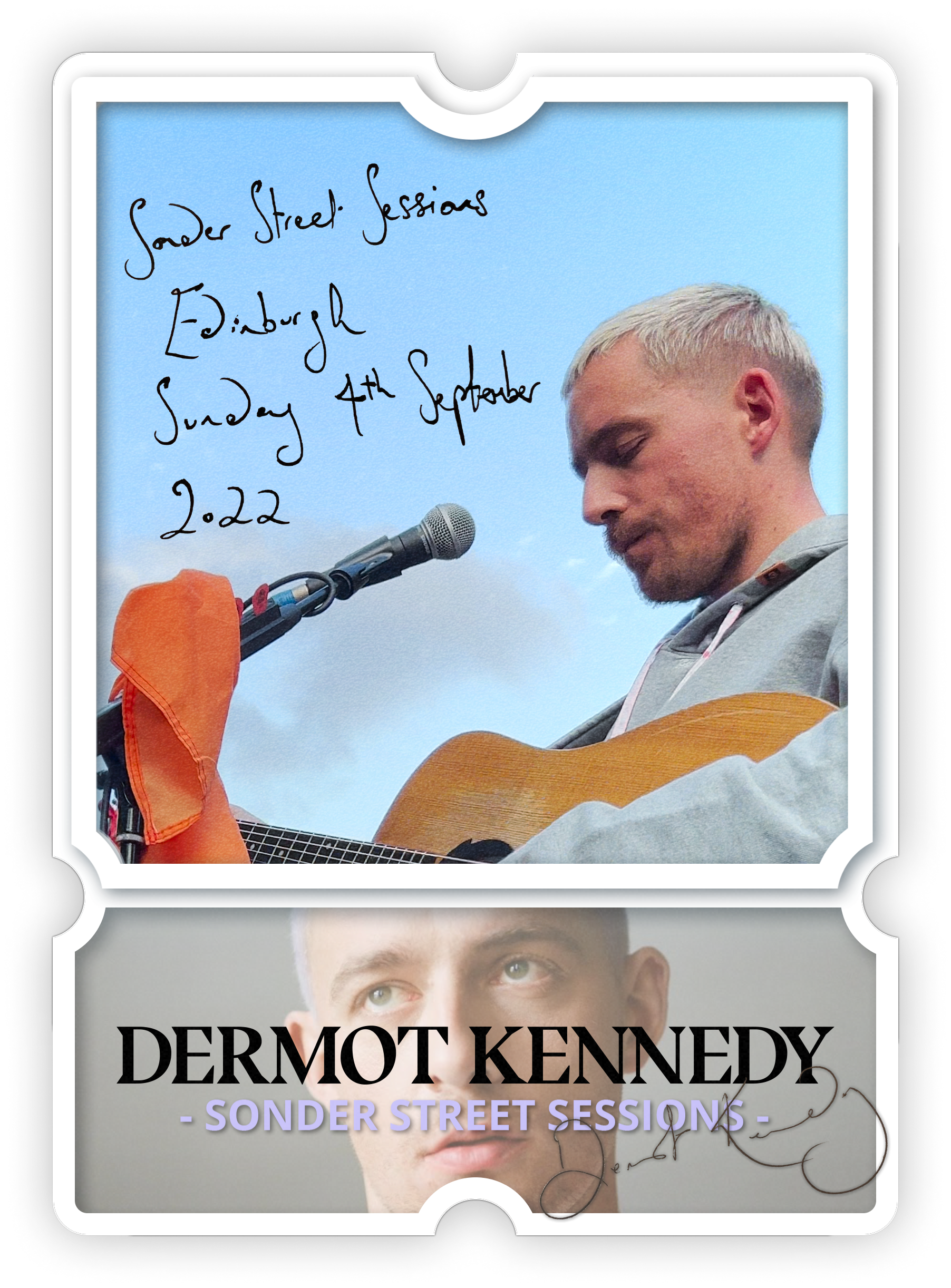 To dive deeper into these categories, we've created pieces of guidance:
NFT Tickets as Digital Collectibles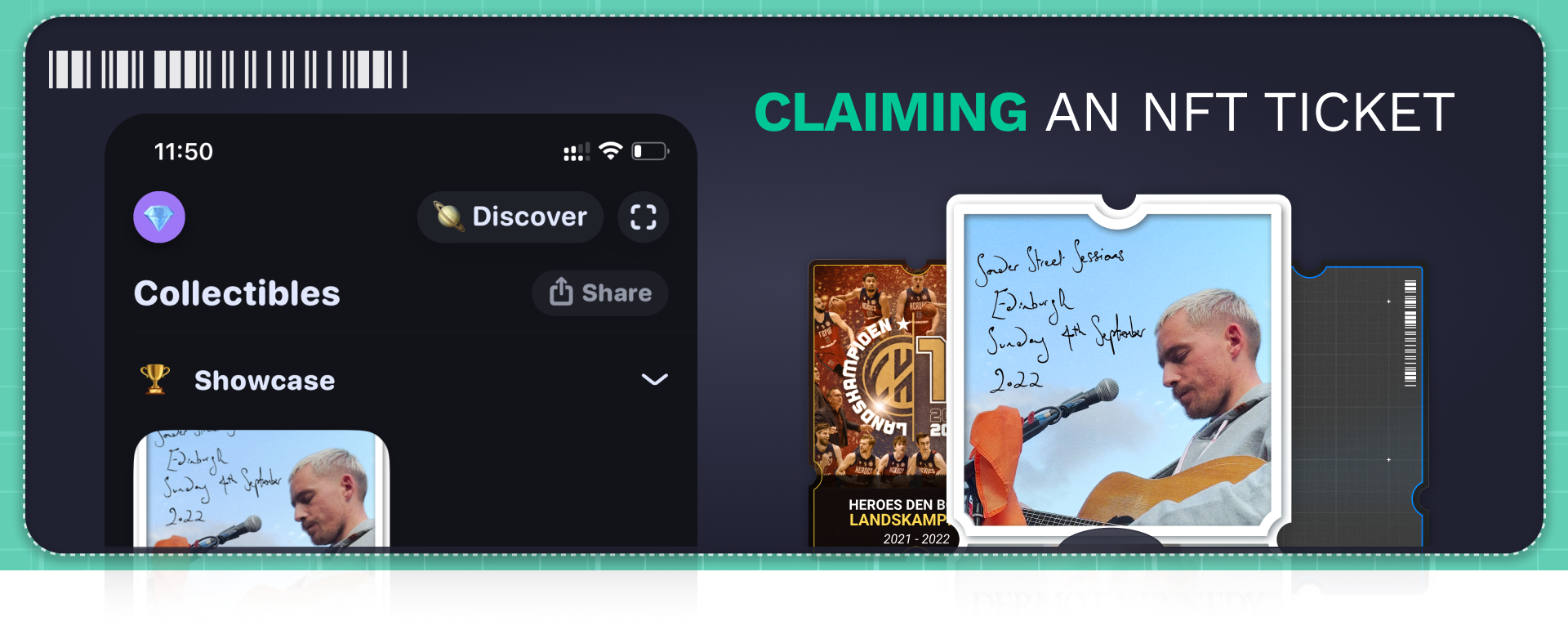 Claiming an NFT Ticket as an Attendee
Now that we've covered the benefits of an NFT Ticket and how you can use it effectively for your event. What about the process of getting one into the hands of your attendees?
Let's cover how an attendee can claim their NFT:
Claiming an NFT Ticket as an Attendee
Viewing NFTs & The Transparency of Blockchains
You can view an NFT in three places:
In your NFT Wallet
On the NFT Ticket Explorer
On Marketplaces such as OpenSea