Every shop you create automatically has a gate. If another gate is not manually assigned, this first gate will be your shop's default gate.

An attendee who has bought tickets and downloaded the app will find a 'Share event' button. This way the attendee can send their friends a link to buy tickets. For this feature, the default gate is used.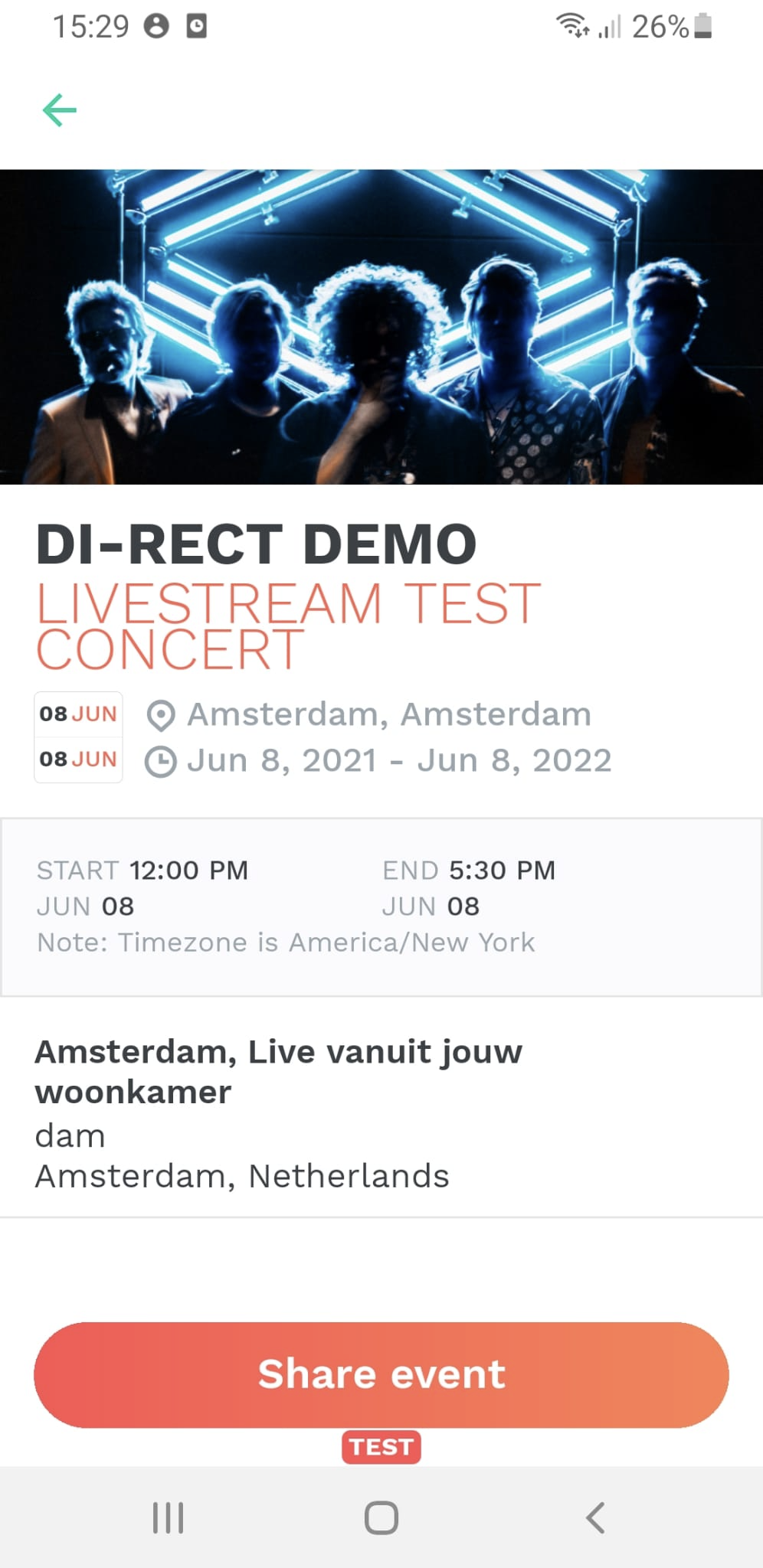 You can always create your own gate, for example if you want a single gate with multiple shops (you can read about how this works here).
In this case, you may want to change the default shop.
You can do this per shop:
- Open the specific shop.
- Click on 'Edit'.
- Click on the star for the gate that you want to mark as the default gate.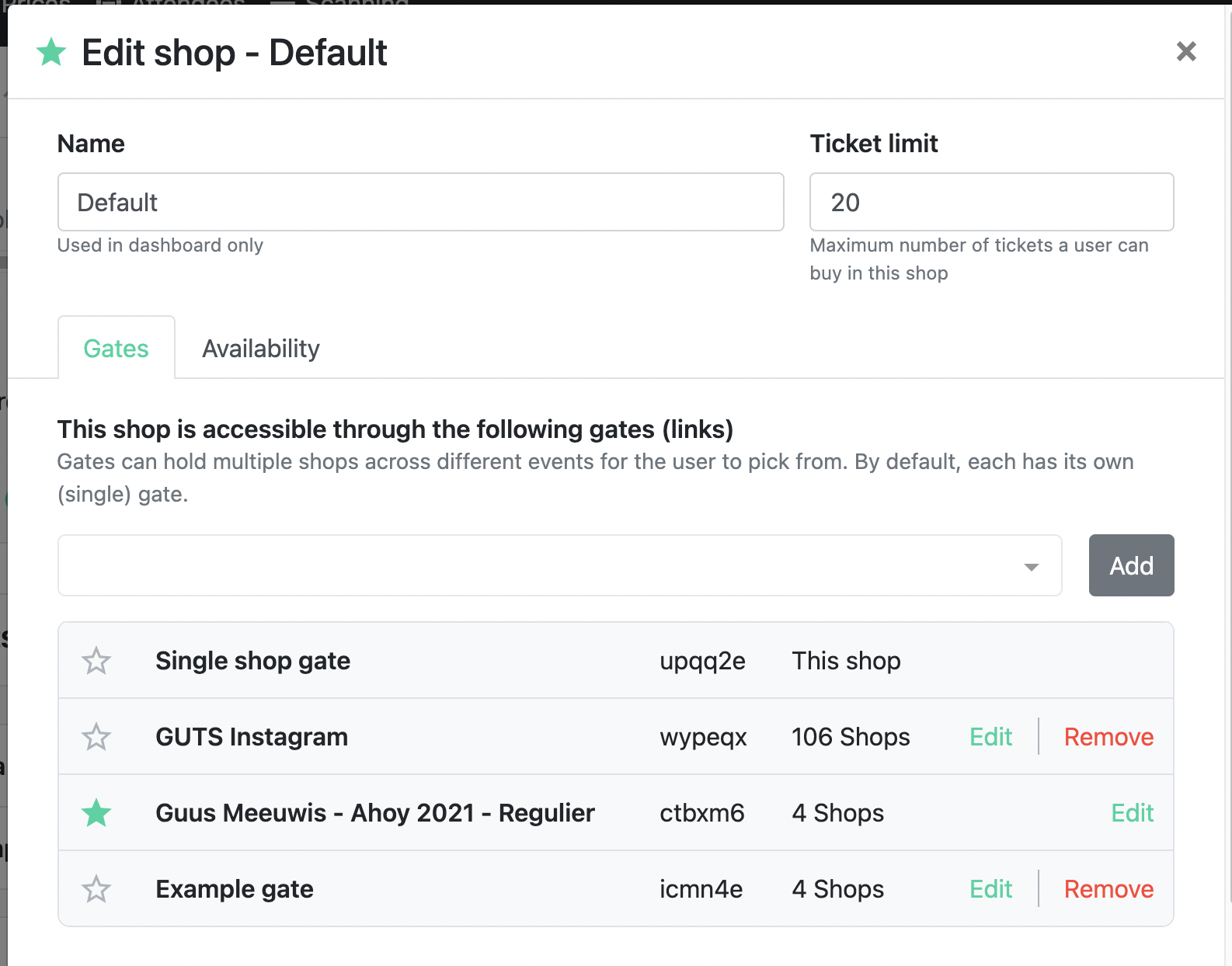 Good to know: The default gate of the default shop is made public
When the event is published, the details of your event will (logically) become public information. This data is registered and digitally immortalised via the blockchain, amongst other forms of public presence.

If this is explicitly undesirable for your event, for example if the event contains sensitive content for whatever reason, you can mark your event as hidden via the advanced tab. Read more here.