Down below you will find a video. In 3 minutes we will explain Organisation Management to you!


As described here, every dashboard user can have a different role. Only the Owner of an organisation can view organisational management and make adjustments.

Within organisational management, the Owner of the organisation can:
You can open organisation management by clicking on the name of your organisation in the top right corner of your dashboard, and then choose the gear wheel: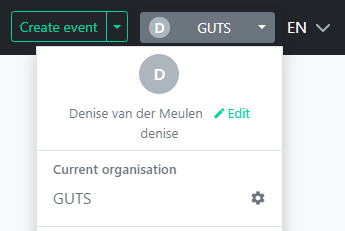 You can also click this link to open the dashboard and go to all the organisations you have access to.