Note: Only the Owner of the organisation can invite new users.

First open your organisation management. You can open organisation management by clicking on the name of your organisation in the top right corner of your dashboard, and then choose the gearwheel: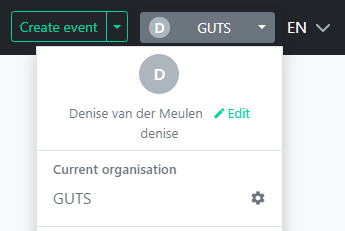 Add users
Within your organisation, click on 'users & roles'. You will now arrive at an overview of all employees in your organisation. By clicking on 'Invite user' on the right, you can send an email to a colleague with an invitation to create a user for this dashboard.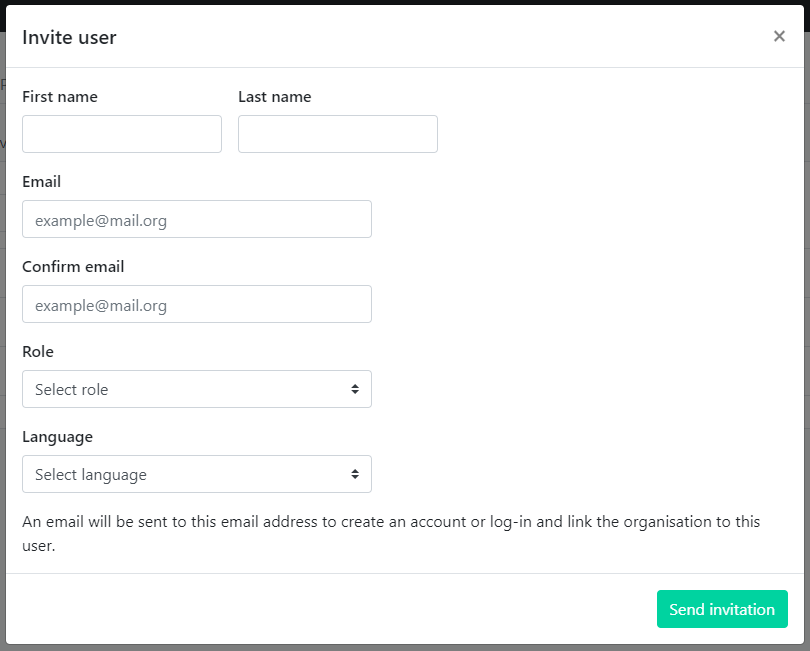 Read more about the existing roles here, and choose a suitable role for your colleague. There can be several colleagues with the same role.
The person you have invited will receive an email in their mailbox. If he / she already has an existing GUTS account, he / she can log in. Otherwise, he / she can create an account via the 'Sign up' button:





You can see in the dashboard whether someone has already accepted their invitation:




If you click on an existing user, you can edit or deactivate the user. If you click on an invited user, you can resend the email or withdraw the invitation.