You can find 'Sell tickets' under the 'Customers' tab:


By clicking 'Sell tickets' you will open the Point-of-Sale functionality. You always need a phone number to sell a ticket. You can add the e-mail address to send a confirmation.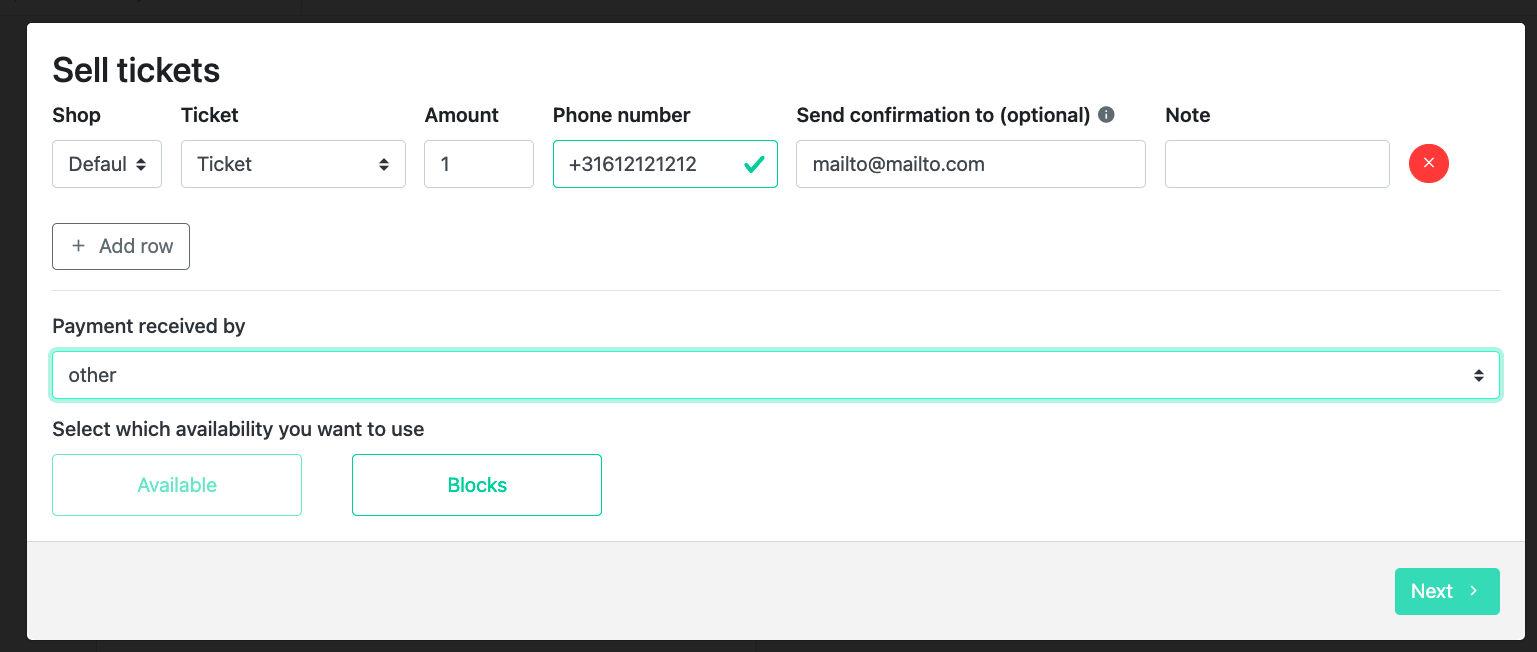 You select the ticket type, the amount of tickets and the phone number the tickets should be assigned to. You can also add a note, for your own use. Your customers won't see the note and it is also not visible in reports.
You also have to enter how you receive the payment:

Cash

Pin

Digital (for example if there is paid by an external payment link)

Other (For example when you used an invoice)
You then select whether the attendee will receive tickets out of the available tickets or out of the blocked tickets. In case of the latter, the seating map will be shown in the next page so you can select the seats.

Guest list
If you want to book in a guest list ticket, check out our article about the 2 ways of guest list tickets.