Under the tab 'Reports/Sales' (per event) you find the sales report for this specific event. By default, the graph will show you the amount of tickets sold in the last 4 weeks: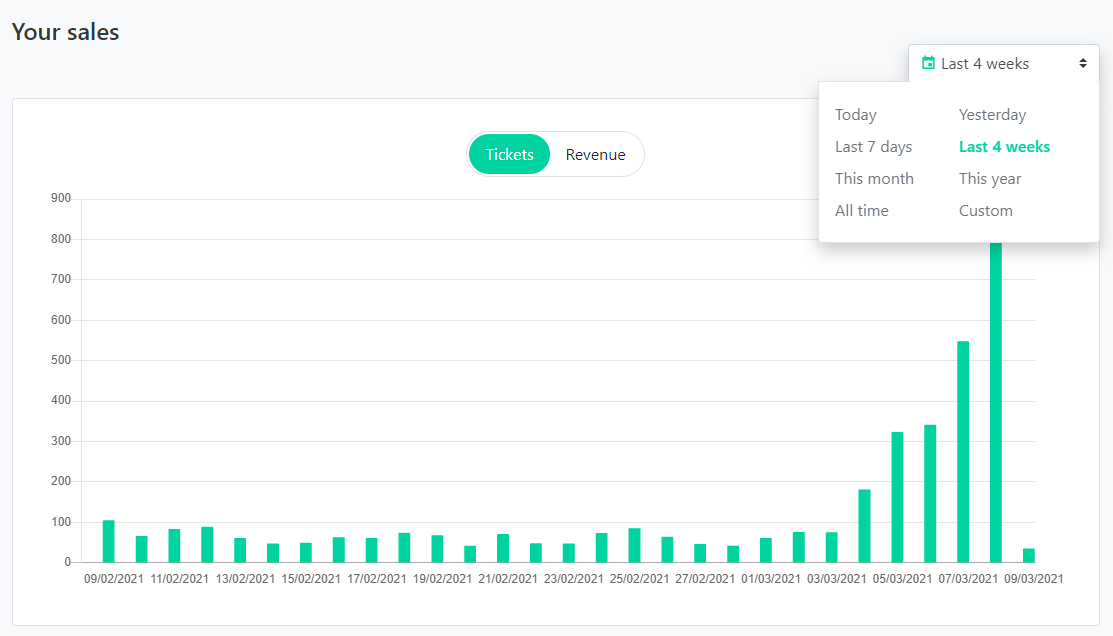 Below the graph you find a table, where you can monitor the ticket sale per ticket type per shop. Switch tabs to view the sales per shop:

There is an extra table for all your upsell tickets.