It's possible to export an attendees list for 1 or multiple events. To to your report page and choose 'attendees'.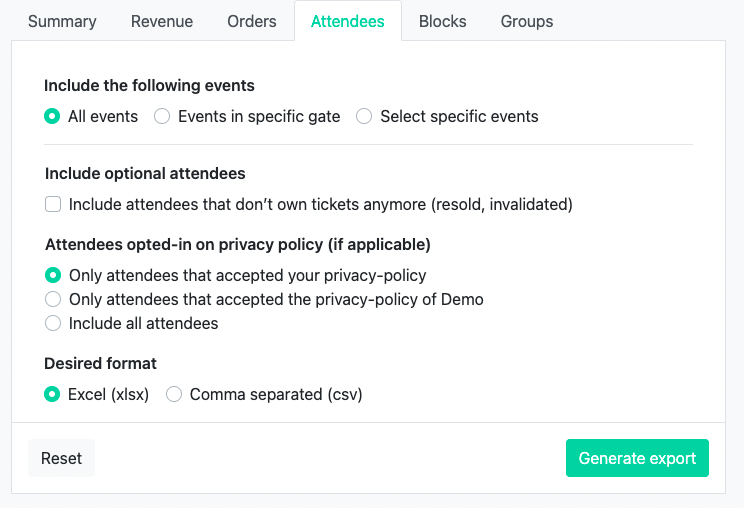 Include optional attendees: Check this box if you also want to add visitors who had tickets for this event in the past. Do not use this feature, if you want to send ticket buyers a service email. Otherwise, you will also send the email to people who no longer have a ticket.

Privacy:
There is a possibility in the ordering process where users can explicitly give permission for you to process the collected data for purposes other than the necessary performance of the services (read more about adding your privacy statement here).
You can choose here to only export the visitors who have agreed to your privacy statement.
Your ticketeer also uses a privacy statement, and it is possible to export visitors who have agreed to the ticketeers statement. This data may not be used for marketing purposes by other organisations than the ticketeer, unless specifically agreed. (In the screenshot above it's called 'Demo')
All visitors: You can use this option for service emails with

necessary information

for the card buyer.